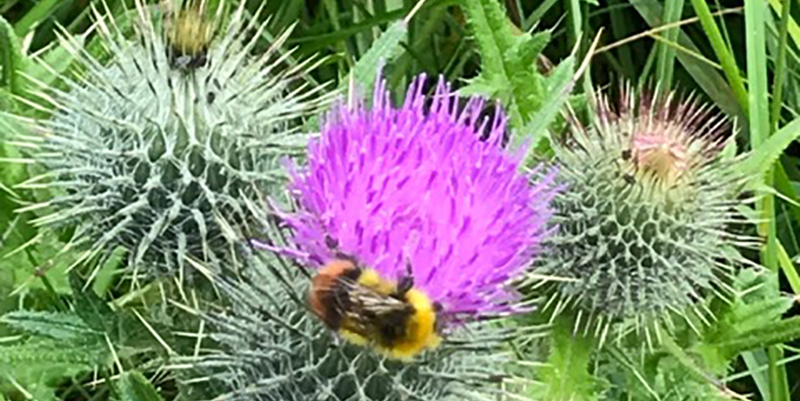 Our Community
"Sees through masks
hears beyond words
holds you in unconditional love"
We are people who have chosen to live in conscious relationship with the Divine of their awareness. This means they live following Divine Guidance and Spiritual Principles. They see the Divine Presence everywhere, in nature, in society and in every person they encounter.
Who are we?
Each member of the Open Sanctuary is unique. What brings us together is our desire to help ourselves and others to be our best selves.
We share the awareness that our relationship with others is vital and have a deep desire and willingness to maximize this.
It could be said that, "Life is a vehicle for relationships and relationships are the vehicle for the giving and receiving of love."
In truth, we are everyone.
Our shared belief
"We believe in the Oneness of All.
Living, accepting and respecting
all with a forgiving heart leading to a life of
Simplicity, Peace and Love"
Our aim is to come from the Divine within to meet and merge with the Divine in others. To be fully present, offering a quality of connection that transcends separation.  In the dynamic of the spiritual relationship, it is not what we do, but how we do what we do and who we are.

Our aim is to live authentically, offering embodying our beliefs and offering an openness to all: where the interaction between people becomes a healing dynamic.

The goal of the spiritual journey is union with the Divine of our awareness, this is experienced in humility, integration, joy, wholeness and peace.

Together we open the door to mystical transformation by joining with others on the journey of mutual soul healing. Through Holy encounter, we understand that the quality of our presence is a healing dynamic.

Our aim is to see beyond the ego, hearing what is truly said and holding all in unconditional acceptance and compassion.

Read more about our Ethics here.…
We live in unpredictable times, which encourage us to ask deeper questions that once might have been addressed in a religious institute. The Open Sanctuary offers us all a place for discovering the depth of all values; whilst embracing both the joy and challenge of living them.
In the Open Sanctuary we are open to all, supporting each other in their beliefs by walking in alignment with them. We focus and respect the qualities and values that support understanding of all.

The Open Sanctuary offers us all a place for discovering the depth of these values; whilst embracing both the joy and challenge of living them.
Morning Office
You are invited to join us for a fifteen minute meditation, there is no pressure to be there everyday or to be on camera or to speak. We meet at 8am each day to start the day together in prayer, contemplation and meditation, sharing our intentions for the day. It is a time for reset and reconnection recalibrating your thoughts focussing you on your beliefs for the day.

Please contact us and we will forward the zoom link to you. We look forward to meeting you.
Seasonal Services
The Open Sanctuary offers quarterly services celebrating the seasons of the year and our gratitude for all aspects of this beautiful planet we share with all of nature. These will be announced in the 'Latest News' and will be close to the equinox and solstices.

You are very welcome to join us in gratitude and joy.
Sanctuary
Welcome to our Sanctuary, a place to find peace, to listen to a mantra chanted, or lose yourself in the cherry blossom tree. Settle into this place and find somewhere to just Be and Pause.